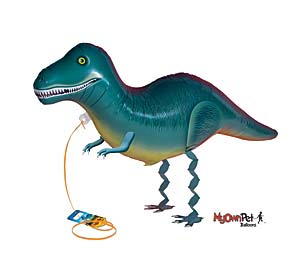 Tyranosaurus Rex
COUNTRY OF ORIGIN: North America
PERSONALITY: Strong and brave
SIZE: Up to 40 feet long
LIKES: To hold you in my itty bitty arms
FAVORITE THING TO SAY: Dino-Mite!
Dinosaur Tales
I am a Tyrannosaurus Rex, or ?T. Rex? for short. (Although I?m not short at all: I can grow up to be 18 feet high and weigh 7 tons!)
Some people are scared of me but I know you?re not. You?re big and brave too and we?ll be BFFs, for sure!
65 million years ago, there were lots of us roaming the land but now I?m your one-of-a-kind friend.