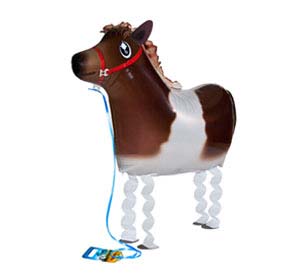 Shetland Pony
COUNTRY OF ORIGIN: Great Britain
PERSONALITY: Gentle, good-tempered
SIZE: Fully grown from 28 to 46 inches
LIKES: Following you around the yard!
FAVORITE THING TO SAY: Pony Power!
Pony Tales
I am a Shetland Pony, one of the most popular ponies in the whole wide world!
I may be small, but I?m really strong and always willing to lend a helping hoof.
I?m also very smart, and love little girls and boys. Let?s gallop!