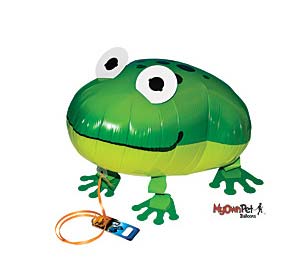 Tree Frog
COUNTRY OF ORIGIN: All over the world
PERSONALITY: Bouncy
SIZE: Up to 4 inches
LIKES: To eat whatever bugs me
FAVORITE THING TO SAY: Hoppy to see you!
Frog Tales
I am a Tree Frog. Do you like to climb trees like me?
I can change color from green to brown to light gray, and my feet have special sticky toes.
If you pick me for your pet, that would be toadly awesome!