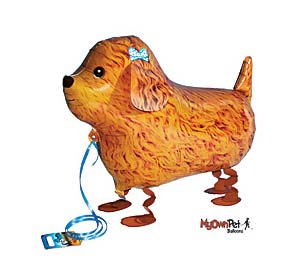 Toy Poodle
COUNTRY OF ORIGIN: France
PERSONALITY: Peppy and happy
SIZE: 10 inches 10 pounds
LIKES: French fried dog bones
FAVORITE THING TO SAY: Le Woof!
Dog Tales
I am a Toy Poodle, and I love you oodles and oodles.
Poodles come in sizes S, M, L and XL. Can you guess
which one I am?
Even though I?m small, I?m very brave and smart. Like you.
As they say in my country, ?Bone-Jour!?