The Balloon Story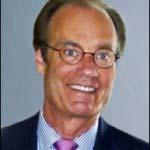 Balloon artist Treb Heining turned an unlikely skill and a daydream into a worldwide industry.? While working as a balloon vendor at Disneyland at age 15, Treb discovered he was a wizard at tying balloons.? He dreamed of turning his unusual talent into a career and the results have dazzled millions of people around the world.? Over the past 40 years, he has invented awe-inspiring displays and stunning spectaculars, including balloon arches, columns, lettering, sculptures and more. Treb also invented the most popular balloon in the world, the magical Mickey Mouse ?Balloon within a Balloon.? ?Here are just a few highlights of his amazing career where he has taken balloon art to new heights:
16 Super Bowls.
Seven Academy Awards ceremonies.
Two presidential inaugurations.
Three Guinness world records.
The 200th Anniversary of the U.S. Constitution
In addition, 2011 will be Treb?s 20th year as the Times Square ?Confetti King,? responsible for dropping upwards of 3,000 pounds of confetti on New Year?s Eve.
Now, with MyOwnPet Balloons, Heining brings the fun to your home with a whole menagerie of inflatable pets to capture the imagination of the young and young at heart.