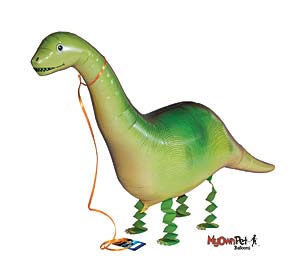 Supersaurus
COUNTRY OF ORIGIN: North America
PERSONALITY: Big and friendly
SIZE: Up to 130 feet long
LIKES: To eat all my vegetables
FAVORITE THING TO SAY: Super size me!
Dinosaur Tales
I am a Supersaurus, one of the biggest dinosaurs that ever roamed the earth over 150 million years ago.
I?m also the original vegetarian, and love to eat plants but never meat.
That?s why my neck is really long so I can reach the tallest trees and all their yummy leaves.
My tail is really big too and I can use it to chase away mean dinosaurs, but most of all I like to wag it whenever we?re together.