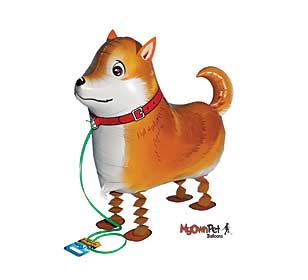 Shiba Inu
COUNTRY OF ORIGIN: Japan
PERSONALITY: Independent and intelligent
SIZE: Up to 25 pounds
LIKES: I?m really Inu you
FAVORITE THING TO SAY: Arigatou! (Thank you)
Dogs Tales
I am a Shiba Inu, which is Japanese for ?little brushwood dog? because I like to chase things in the bushes and brush.
Some people think I act like a cat when I groom myself a lot. I also have a special ?Shiba scream? that I shout if I?m happy.
Shiba Inu is Japan?s oldest breed of dog, but I want to be your newest friend.