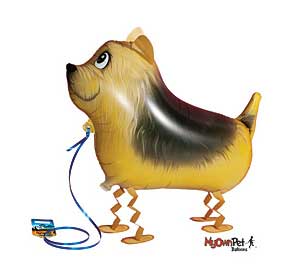 Fox Terrier Dog
COUNTRY OF ORIGIN: England
PERSONALITY: Intelligent and happy
SIZE: 15 inches 18 pounds
LIKES: Walks, long talks & chasing fox
FAVORITE THING TO SAY: BowWow I love you!
Dog Tales
I am a Fox Terrier and I?m really smart.
Have you ever heard someone say ?sly like a fox?? Well, I was bred to outfox a fox, so I have to be very clever.
Sometimes, Fox Terriers have smooth fur. Sometimes we have rough, wiry fur. I like to rub mine right next to you and cuddle.