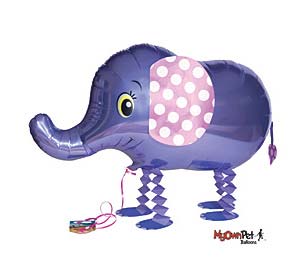 Elephant
COUNTRY OF ORIGIN: Asia & Africa
PERSONALITY: Confident and calm
SIZE: Up to 13 feet high and 1,500 pounds
LIKES: Peanuts. And you!
FAVORITE THING: To play squash
Elephant Tales
I am an Elephant, the largest land mammal on earth.
I have a long nose called a ?trunk? and big ears. In fact, everything about me is big, including my brain.
Elephants are known for having really good memories. I hope you remember to pick me as your pet because I?ll never forget you.