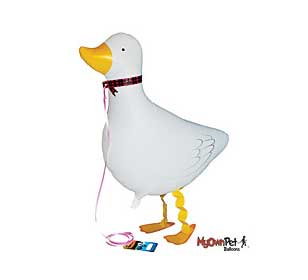 Duck
COUNTRY OF ORIGIN: Asia
PERSONALITY: Loyal and smart
SIZE: Up to 11 pounds
LIKES: To wake up at the quack of dawn
FAVORITE THING TO SAY: Put it on my bill
Duck Tales
I am a Duck, a special kind of bird that loves to live in the water.
My feathers are waterproof, and I love to eat grass, plants, insects, seeds and fish.
I can fly really far, and know how to walk as soon as I?m hatched out of my egg. That?s because I can?t wait to play with you all day.