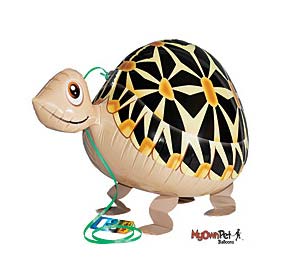 Desert Tortoise
COUNTRY OF ORIGIN: USA and Mexico
PERSONALITY: Slow and steady
SIZE: Up to 15 pounds
LIKES: To be unshellfish
FAVORITE THING TO SAY: Turtley Awesome!
Tortoise Tales
I am a Desert Tortoise and I live where it?s really, really hot.
There?s not a lot of water in the desert, so I can go a whole year without taking a drink.
I?m always late but worth the wait. Let?s go for lonnngg walk together!